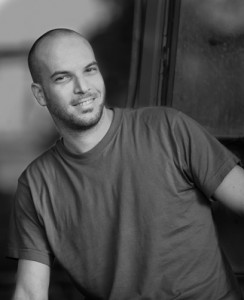 Dave Sinai was born in Tel-Aviv, Israel. He moved to The Netherlands in 2005 to pursue his B.A. at the Gerrit Rietveld Academy of arts in Amsterdam, and graduated in 2010.
Dave started Photographing 8 years ago, while trying to capture and transform his sculptural works into different mediums. In his exploration of the world of photography, which he found fascinating, he tried to preserve the sculptural qualities in a new form.
In addition to his sculptural work, he also experimented with video art, in trying to capture the unique perspective of a foreigner living abroad, detached from his surroundings. For example In Dutch
In 2012, Sinai came back to live and work in Israel, while maintaining his unique perspective and visual language. In his photography Dave answers commercial needs, while maintaining a rich and interesting visual vocabulary.
Please feel free to contact and consult with Dave regarding your spectrum of personal and professional needs.